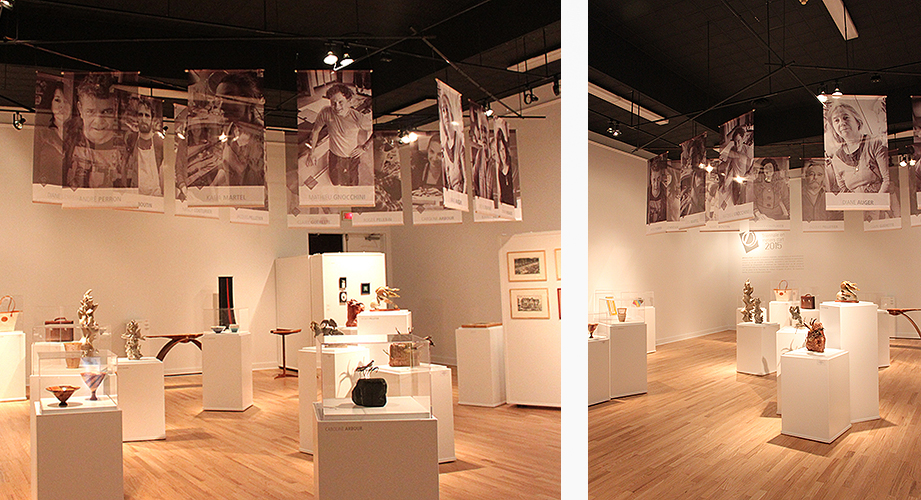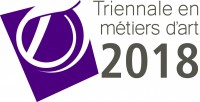 For immediate release
PRESS RELEASE
Unveiling of the artists participating in the 2018 Arts Triennial
Saarland, May 8, 2018 – The second edition of the Arts Crafts Triennial, to be held from June 21 to September 2, 2018 at the La Sarre Center for Rotary Art, will present the latest creations of twelve artists from Abitibi-Témiscamingue and the Outaouais. Remember that the Triennale in Craft is an initiative of the Center for Rotary Art in partnership with Espace Pierre-Debain, the art gallery of the City of Gatineau. It will host the exhibition in turn from September 15 to October 28.
The Rotary Art Center and the Espace Pierre-Debain were supported by the Quebec Craft Council (CMAQ) for the selection of applications. Three artists professionally recognized by the CMAQ formed the jury of peers who studied and selected the selected artists.
This collective will present the latest creations of twelve artists from across the Abitibi-Témiscamingue and Outaouais regions. This year, the exhibition will host the works of:
Abitibi-Témiscamingue                          Outaouais
Nancy Couturier, Ville-Marie           Louise Bergeron, Gatineau
Diane Auger, Rouyn-Noranda        Mustapha Chadid, Gatineau
Christel Bergeron, Val-Paradis      Thoma Ewen, Val-des-Monts
Katia Martel, Senneterre                Diane Lemire, Chelsea
Diane Lemieux, Val-d'Or                Paula Murray, Chelsea
Francyne Plante, Val-d'Or             Raymond Warren, Bois-Franc
In addition to these artists, the Rotary Art Center will present the work of glass artist Montserrat Duran Muntadas, recipient of the Jean-Cartier Emerging Artist Award in 2017 at the Montreal Crafts Fair and Canadian Clay and Glass. Gallery.
"This is a unique opportunity to appreciate the work of talented artists from home and abroad, and to highlight creative processes specific to fine craftsmanship so that the public can appreciate it. the wealth. In addition to promoting exchanges with the public and promoting crafts, the event also wants artists from both regions to expand their professional network, "raises Véronique Trudel, head of visual arts.
The opening of the exhibition will take place on June 21, at 5 pm, at the Rotary Art Center of La Sarre, in the presence of the artists.
– 30 –
Source: Véronique Trudel, Head of Visual Arts
City of La Sarre
819-333-2282 ext. 284
vtrudel@ville.lasarre.qc.ca