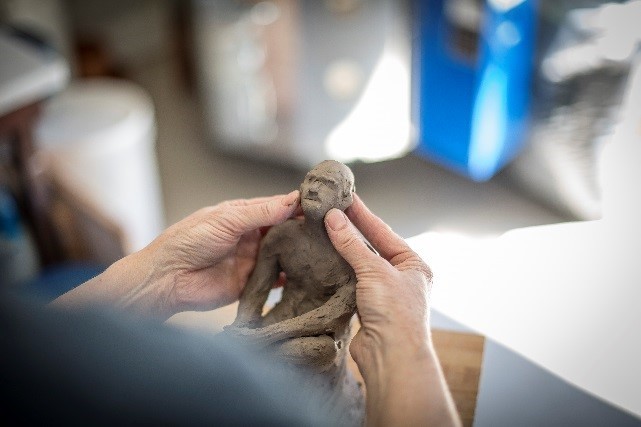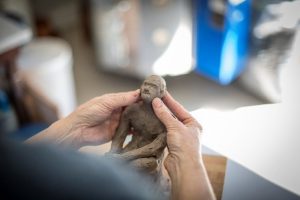 Photo credit: Jean Caron
Sculpture workshop after living model
With Diane Lemieux
 Val-d'Or – October 22, 2018 – The Val-d'Or Exhibition Center is offering a sculpture workshop based on a live model animated by artist Diane Lemieux, on Monday, December 3 from 6:30 pm to 9 pm.
From the clay the participants will experience some pauses of the human body's anatomy from a living model.
They will observe the proportions, the volumes, the gestures of the body to thus develop their sense of the observation and their artistic sensibility. Take note that the work done will not have cooking.
Diane Lemieux lives in Val-d'Or. She holds a Bachelor of Arts from the University of Quebec in Abitibi-Témiscamingue. In 2015, the artist presented her solo exhibition at the Val-d'Or exhibition center on the theme of the clay modeling body "Everything is a question of perception! ". She has participated in numerous group exhibitions both in the region and abroad. Some of his works are part of collections of public and private companies, including that of Loto-Québec. She is recognized by the Conseil des métiers d'art du Québec in sculpture.
Location: Workshop, Val-d'Or Exhibition Center
Date: Monday, December 3, 2018
Time: 18h30 to 21h
Cost: $ 25 or $ 20 for friendly members. All equipment is provided.
Information and reservation (before Thursday, November 29, 2018): (819) 825-0942 or expovd@ville.valdor.qc.ca